A family company. Clear values.
For more than 145 years, we have been ensuring perfect connections and working intensively on advanced solutions and quality products for our customers. Learn more about us, our values and our responsible dealings in all areas.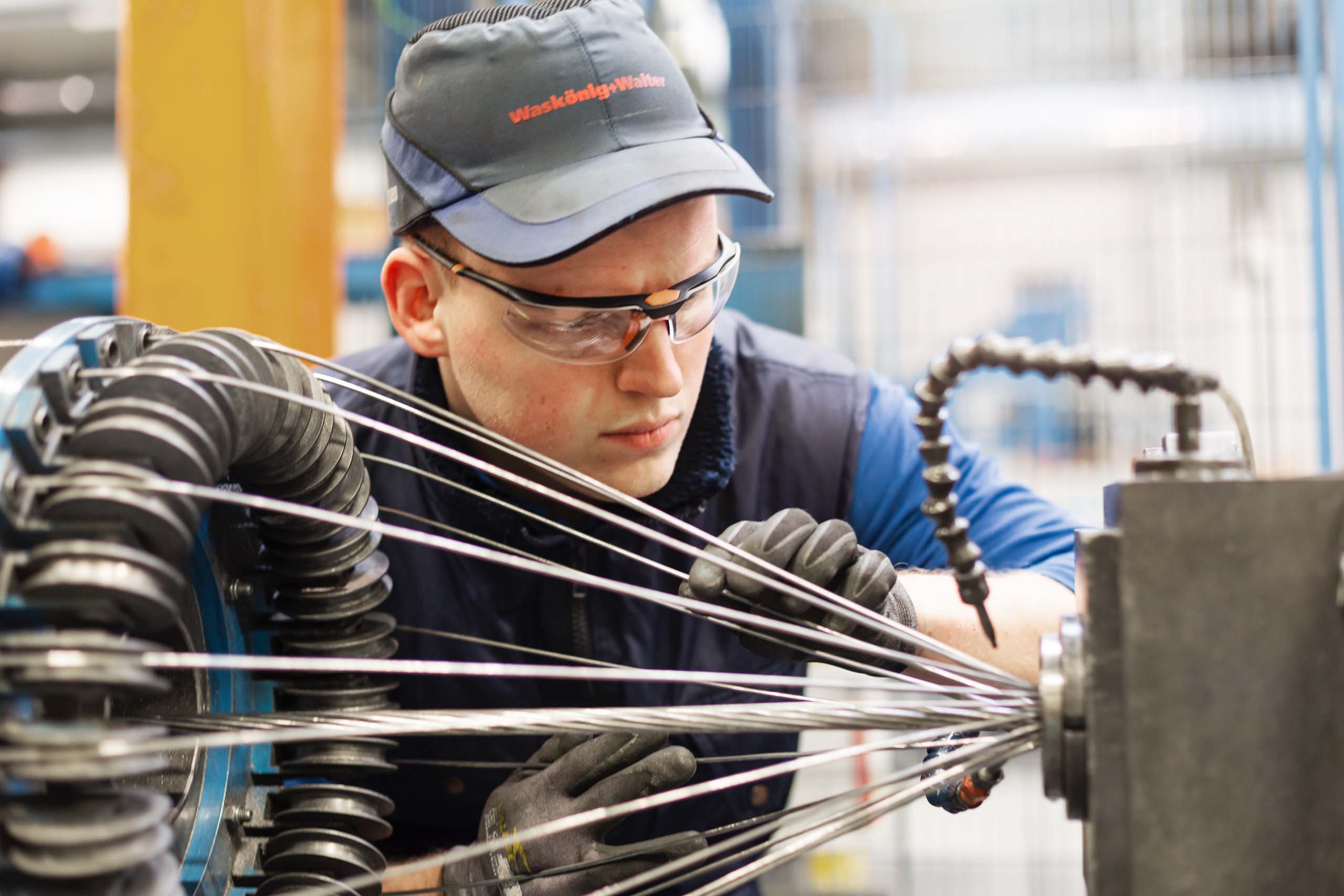 Sustainability and social responsibility
We take on responsibility. Sustainable and social.
Dedication to sustainability has been a core element of our company's culture for many years. Together with our partners, we promote sustainability throughout our value-added chain. At the same time, sustainable working conditions and the fostering of a community spirit are essential components of the future-focussed development of our company.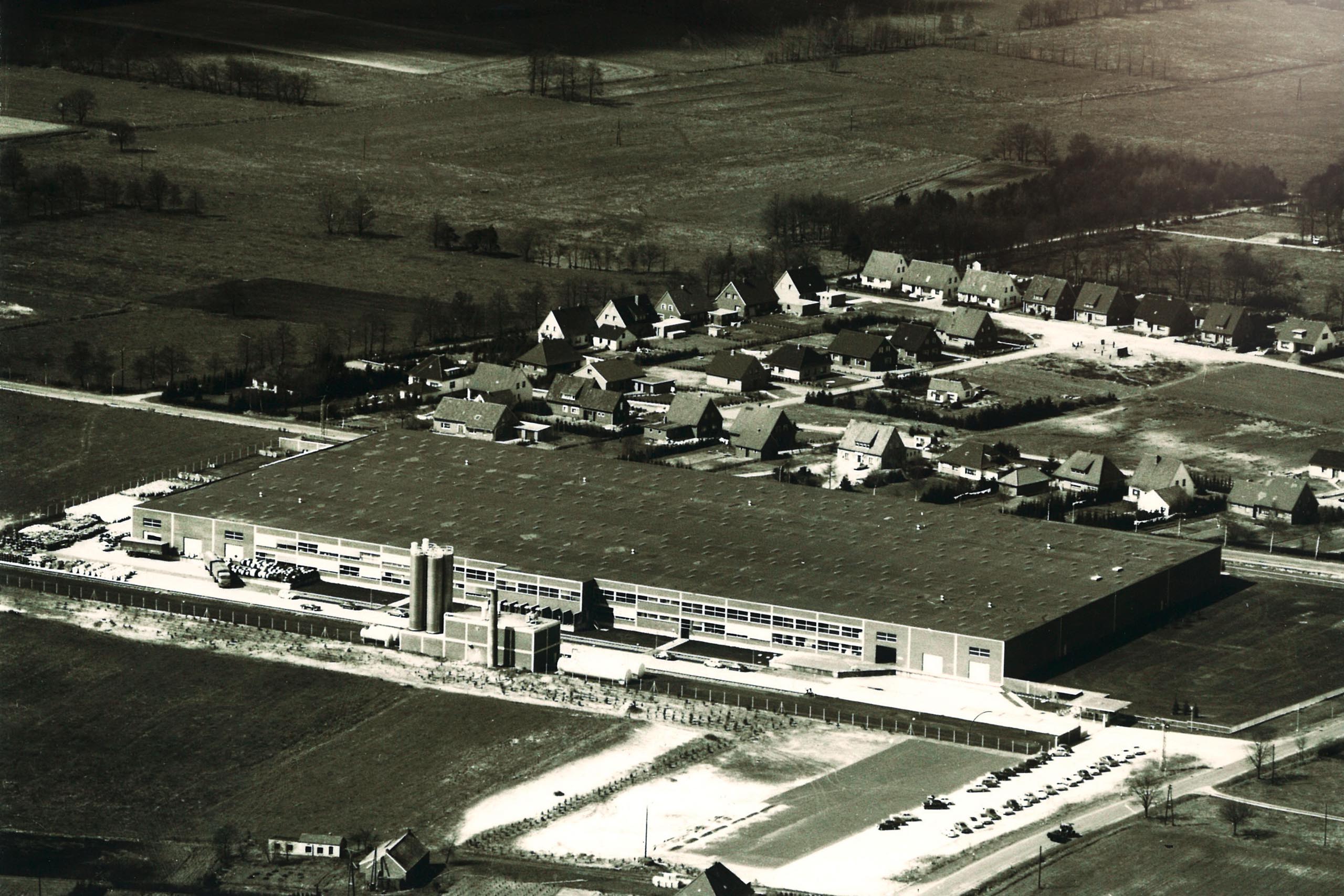 Our history.
A tradition.
Waskönig+Walter was founded by Johann Peter Waskönig in 1873. Over 145 years and four generations later, our company has become what it is today: one of the most state-of-the-art cable plants in Europe.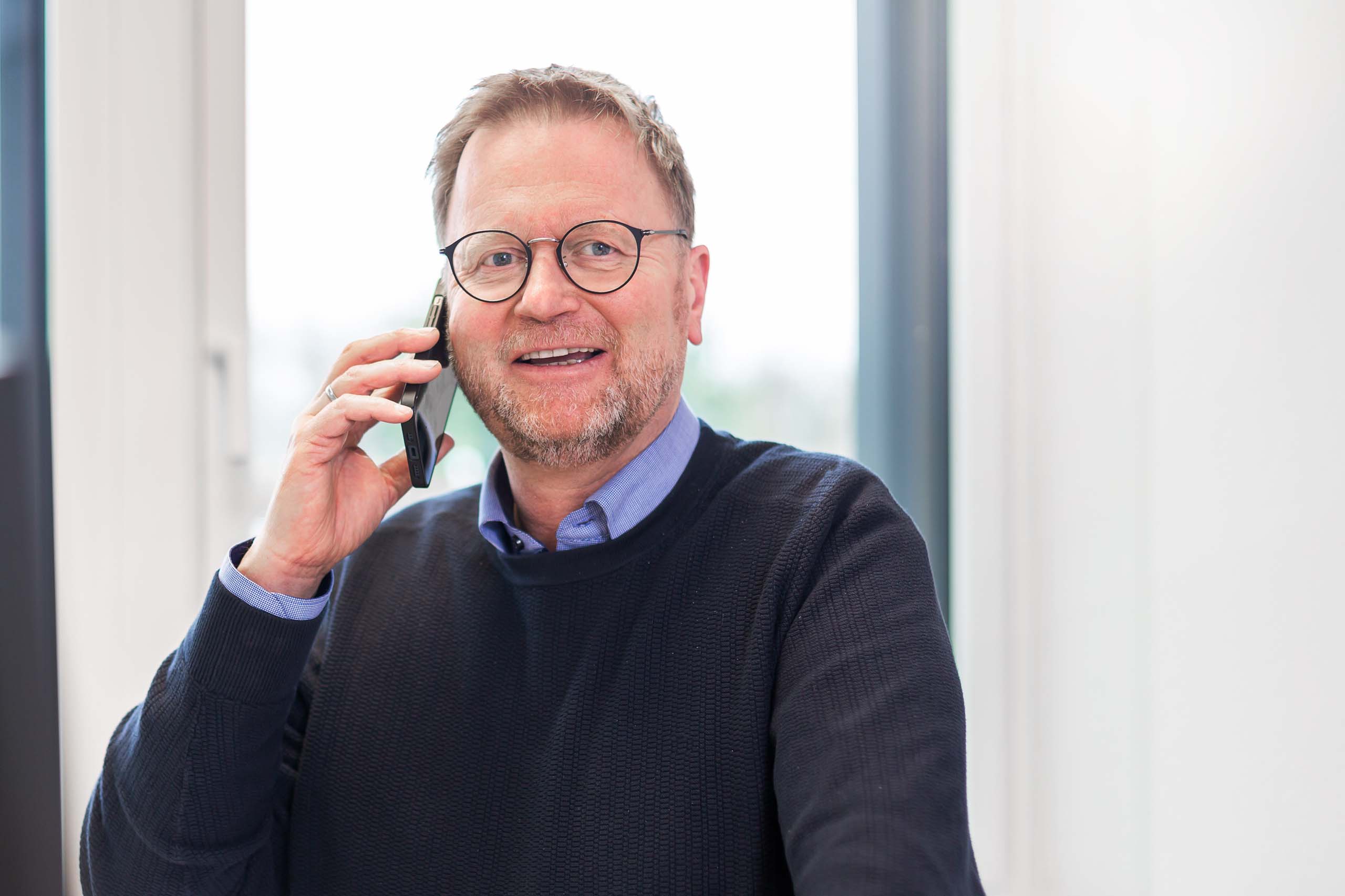 Our customer relations.
Simply partnership.
We place a great deal of importance on cooperation with our customers from a wide variety of sectors based on trust and partnership. Whether it be energy suppliers, electrical wholesale, industry or plant construction: we understand their needs and technical requirements. With our experienced, competent team and sophisticated services, we deliver tried-and-tested solutions.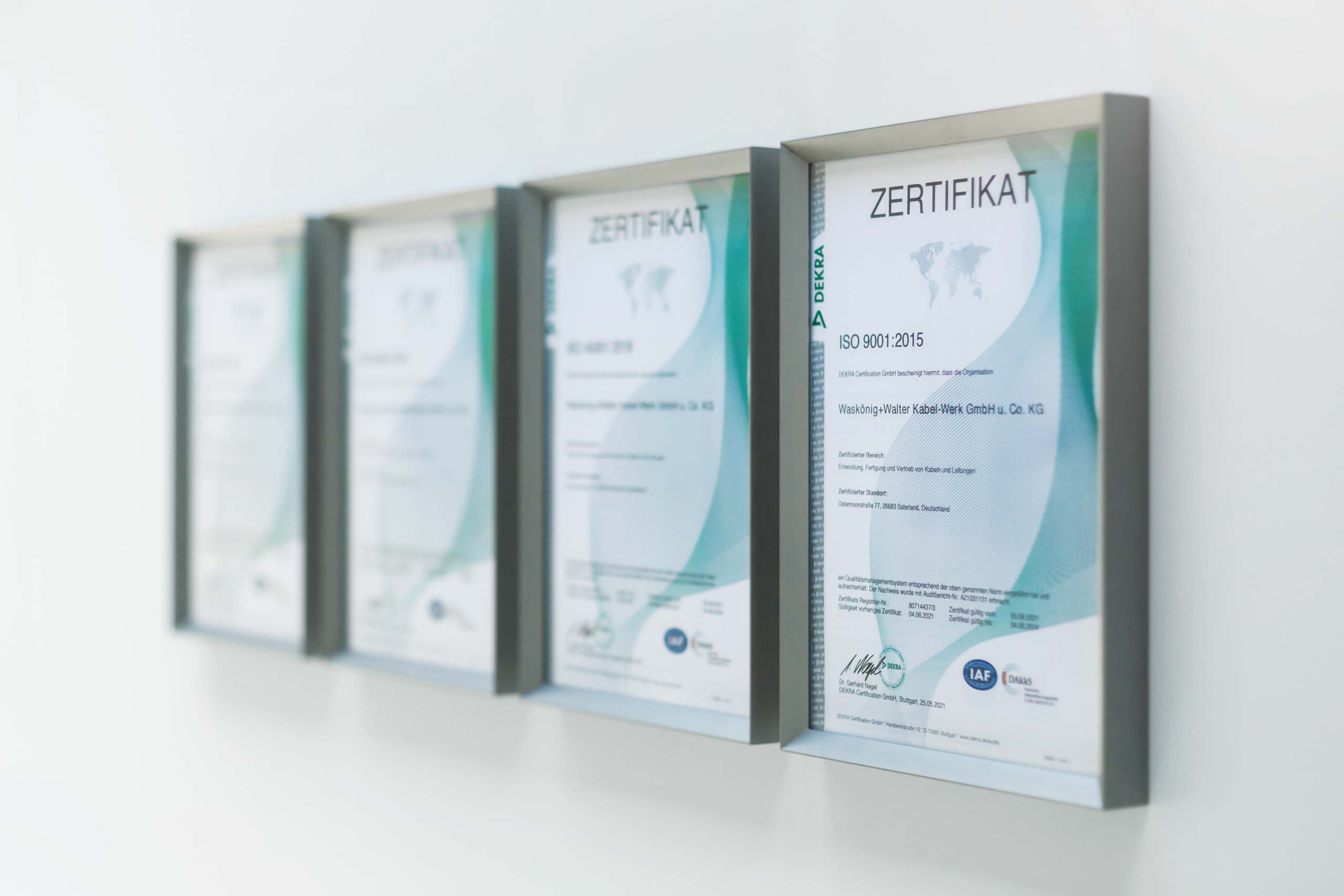 Best quality.
Certified.
We only offer products of the highest quality. To ensure that you always get the best quality, our products and services are certified several times over.