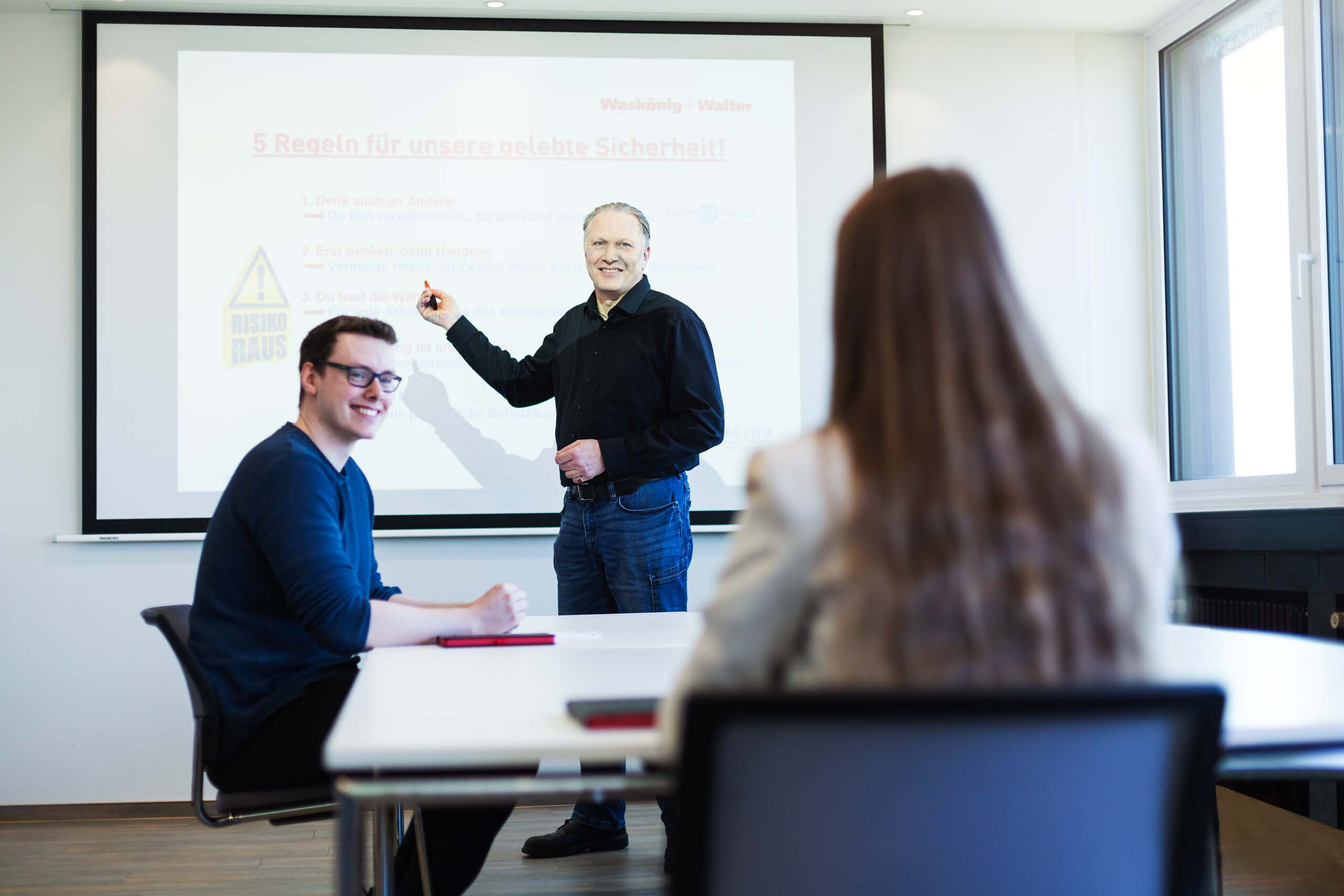 Cooperation.
Our measures.
The safety of our employees during work is the top priority for us. Under the leadership of our specialist for work safety, regular safety inspections and employee training courses take place in our company in close cooperation with the employer's liability insurance association. We offer driving training for forklift drivers and hold online safety courses that go way beyond the scope of what is legally prescribed. Regular occupational health examinations and the offer for employees to be vaccinated by the company doctor, as was recently required for SARS-CoV-2, round off our efforts to create sustainable working conditions.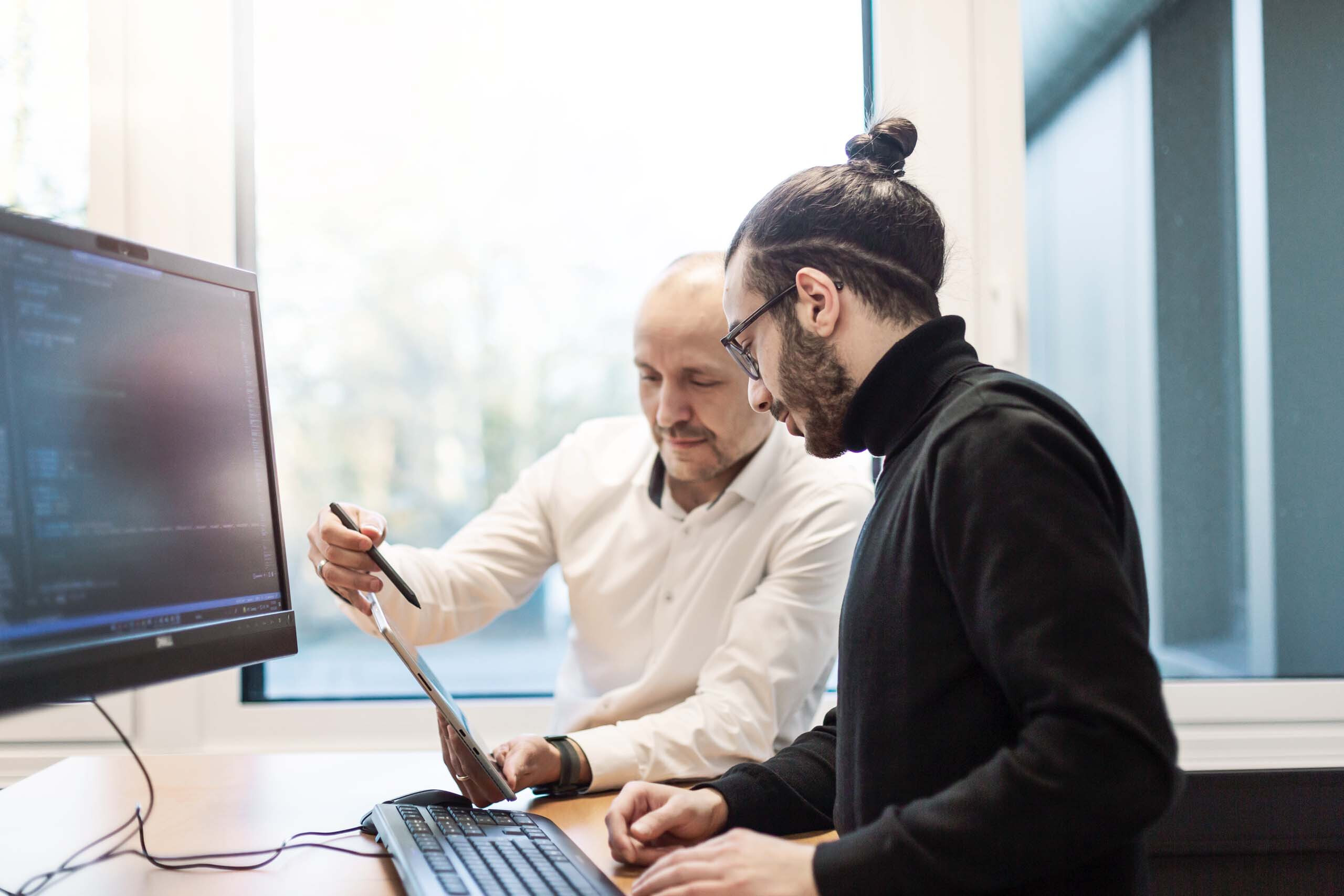 Our training.
Sustainable prospects.
As the largest, multi-award-winning training provider in the region, we also set the highest standards in training with respect to sustainability. We nurture and support our trainees with additional internal instruction and external courses. We encourage our young employees to participate in qualification activities. A good example here is the Chamber of Industry and Commerce (IHK) initiative "Energy Scouts", in which our trainees from various professional fields participate. Following prior training from the IHK, our energy scouts actively bring suggestions for improvement regarding the energy-saving potential of our processes to our in-house projects. In accordance with our ISO 50001 energy management system, we wholeheartedly support this initiative to tackle the issues of the energy transition and climate change.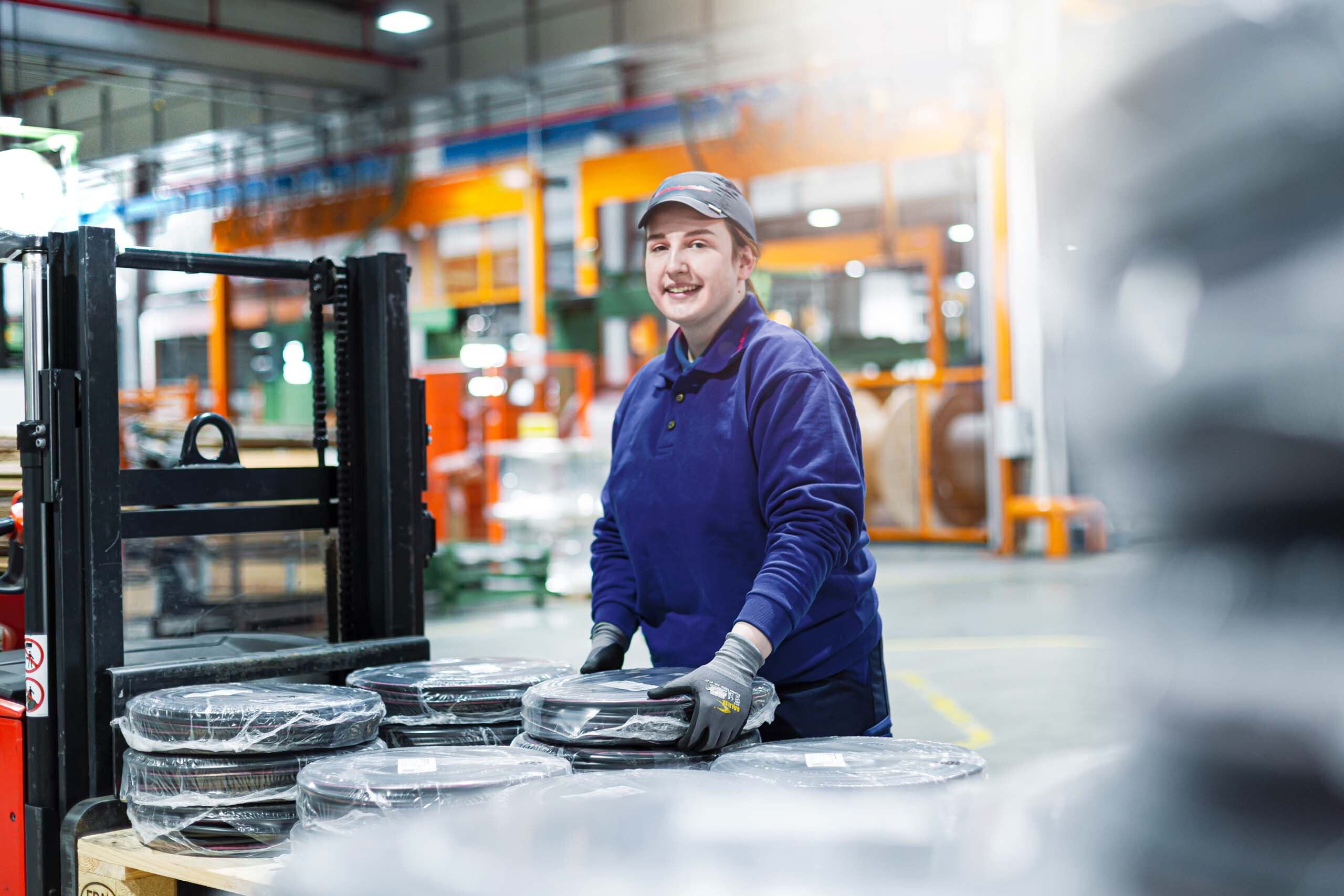 Our objective. More women in technical professions.
We made the decision many years ago now to explicitly increase the proportion of women in our technical apprenticeships over the long term. As part of a strategic approach, we work closely together with nearby schools. Our female trainees regularly conduct self-organised information events and company visits for young girls in their final year of school. And they do this with great success: more and more young women are choosing to train in our company as machine and system operators or warehouse clerks.